Electrical Motorbike with DIsc Brake Model Turtle King/Eagle Flyer/Wolf Guider/Cattle King
General Description
Product Tags
Product Model
Turtle King
Eagle Flyer
Wolf Guider
Cattle King
Gookma Intelligent Electrical Motorbike
Gookma company specializes in manufacturing electrical motorbike and motorbike components since 2005. The company owns advanced production line and inspection equipment, has many experienced mechanical talents, and has set up new energy electrical vehicle research institute, so has laid a good foundation for the constant development of the electrical vehicle business of Gookma company.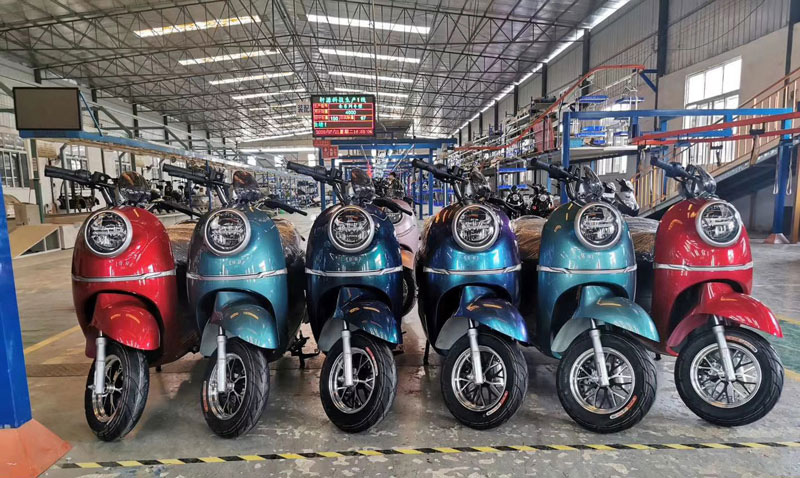 The company upholds the principle of "Quality First, Customer Satisfaction", aiming to make product of energy saving, environmental protection, advanced and fashionable. The company has been carrying on technical innovation in high capacity battery, quick charger, high intensive light composite materials and high efficiency energy saving motor etc, applies the integrated electronics and digital technology in the components of controller and motor valve etc, .Gookma intelligent and environmental electric motorbike has been highly recognized by the market.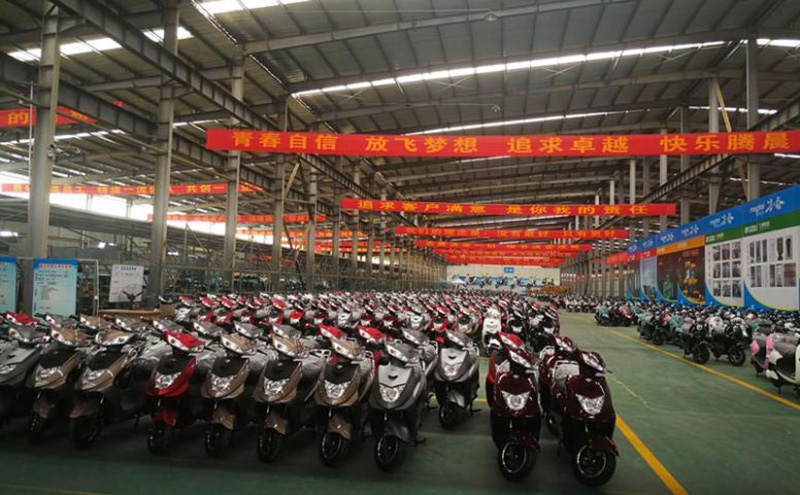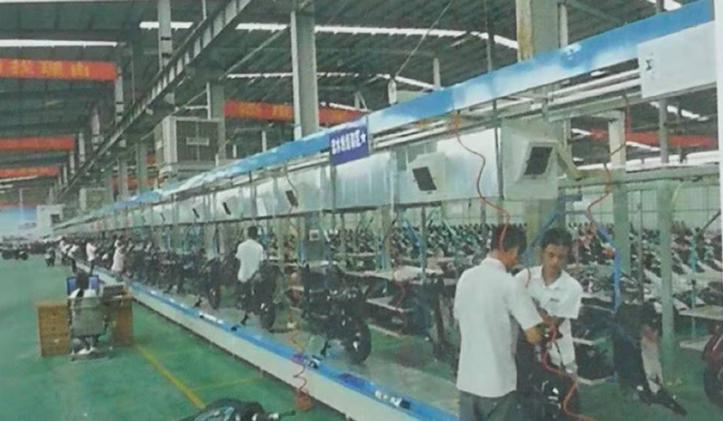 The company strictly adopts national standard and ISO9000 quality management system in manufacturing key components for motorbike, such as motor, controller, charger, shock absorber and frame etc, ensures high quality of the components, so as to ensure high quality of the whole vehicle.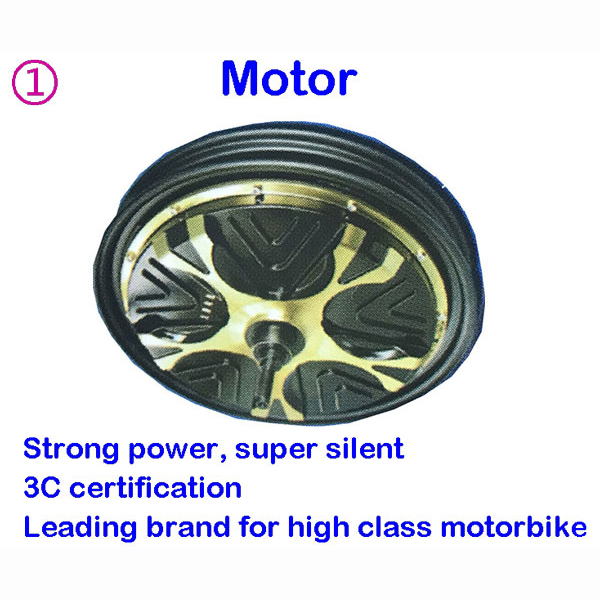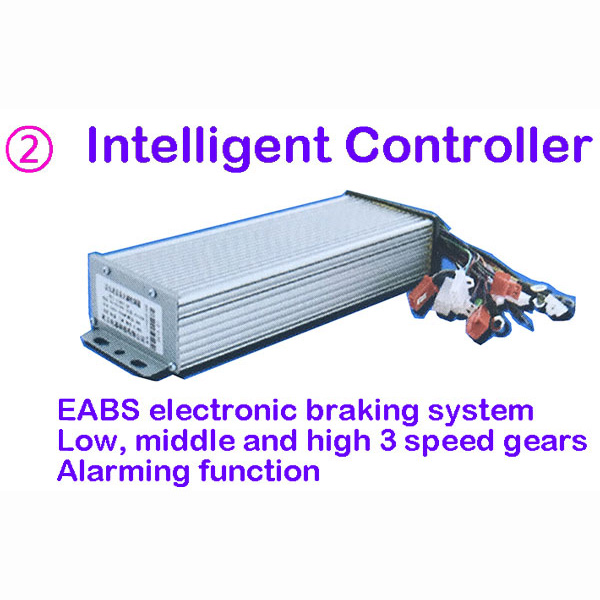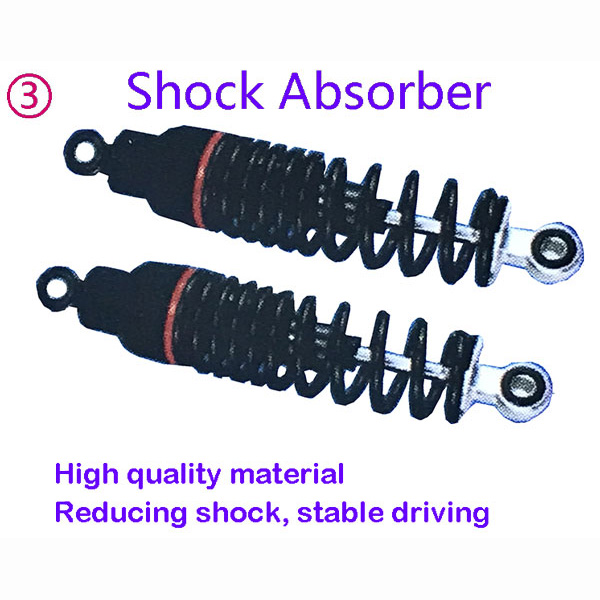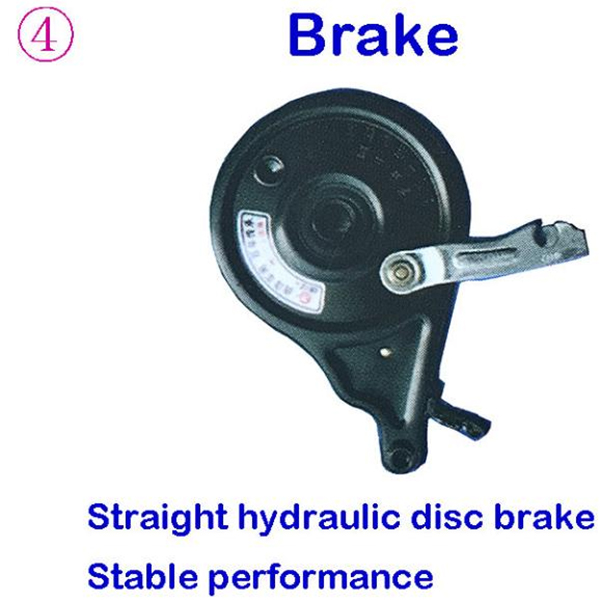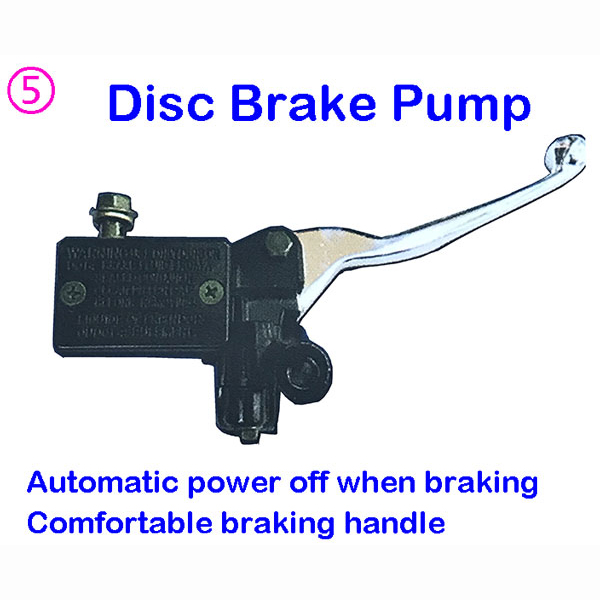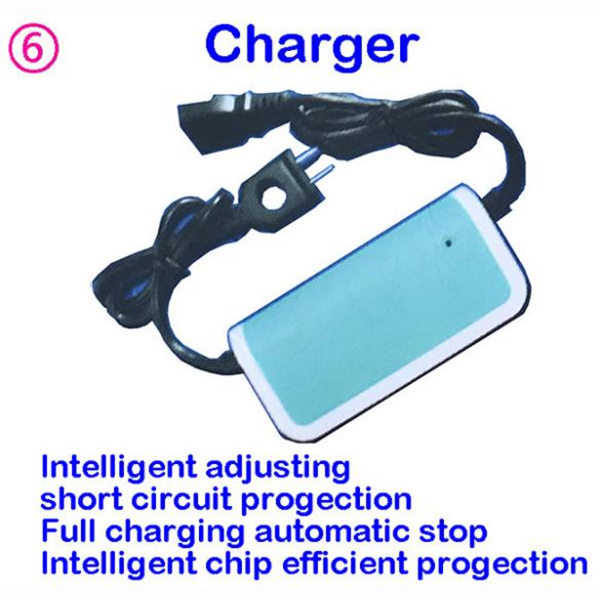 With strong technology, strict quality control, high production efficiency and prompt delivery, Gookma company constantly innovates, improves and supplies excellent motorbike to the domestic and international market, and enjoys high reputation among customers.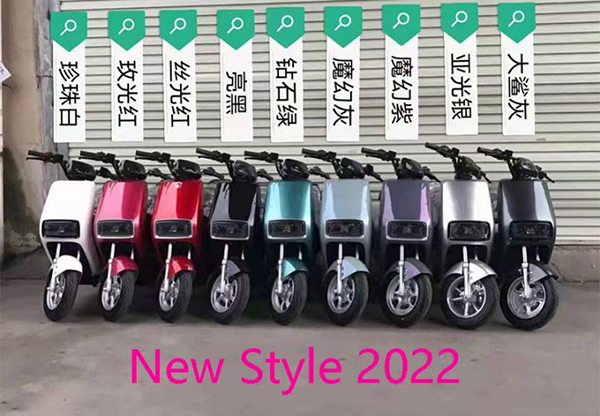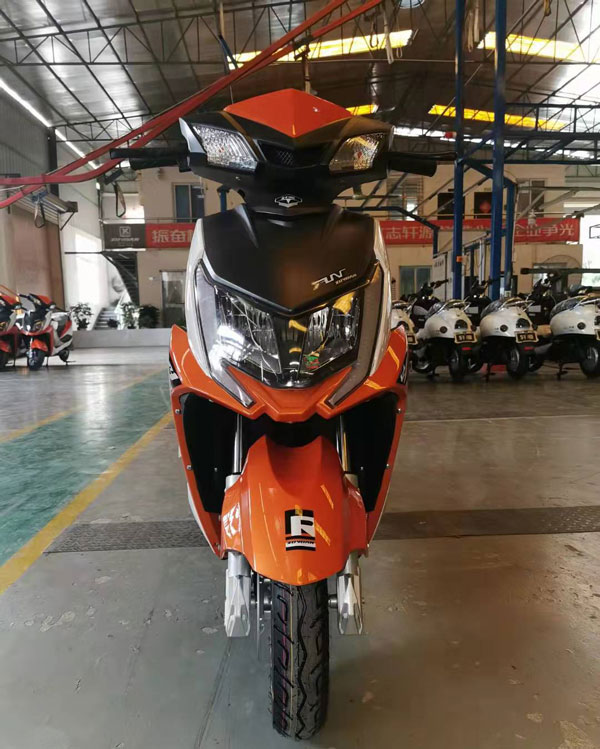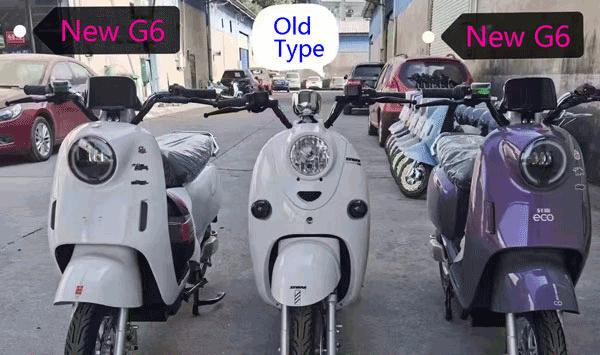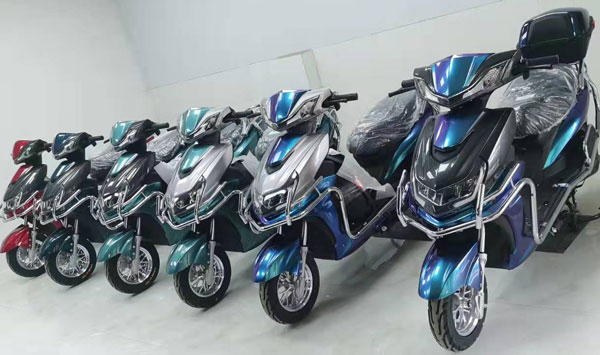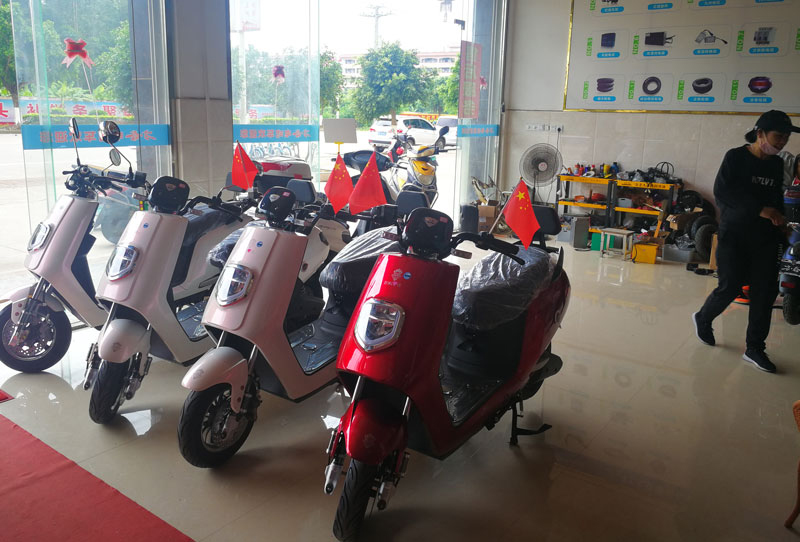 ---
Previous:
Professional China Waterproof Scooter - Motorcycle SY110-X1/SY125-21B/SY150-16C/SY200-9F – Gookma
---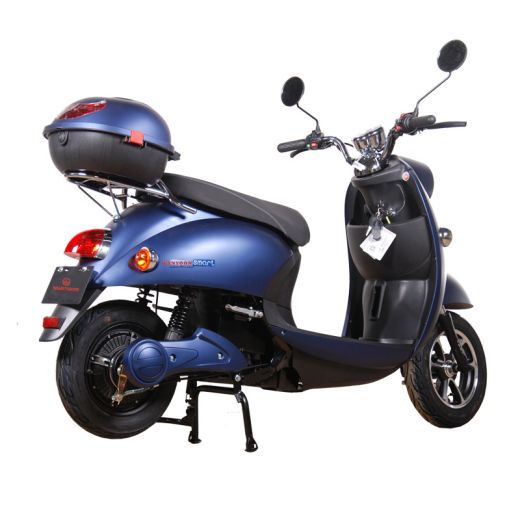 VersionName

City

ModelName

TurtleKing

Configurations

1.STTintelligentself-startingfunction;2.Semi-diamondframe(generaltype);3.209#27magneticsteelsinewavemotor;4.300-10vacuumtyres;

5.Inflamingretardingcables;

6.3-speedCVTwithReverse/Packinggear;

7.Generalturninghandle;

8.12-tubeprofessionalcontroller;

9.Explosion-proofcrystalinstrument;

10.Plasmapaint;

11.Coldfoamingcushion;

12.Frontandrearhydraulicshock-absorbing.

13.Stealalarm,charger,raincoat,backbox;

Specifications

Overalldimensions:1830*670*1090mmWeight:106kgRatedpower:1200WMotor:60V

Tyres:3.00-10

Maximumspeed:45km/h

Refone-chargedrivingmileage:55~70km

Loadingcapacity:200kg

Ratedno.ofpassenger(includesdriver):1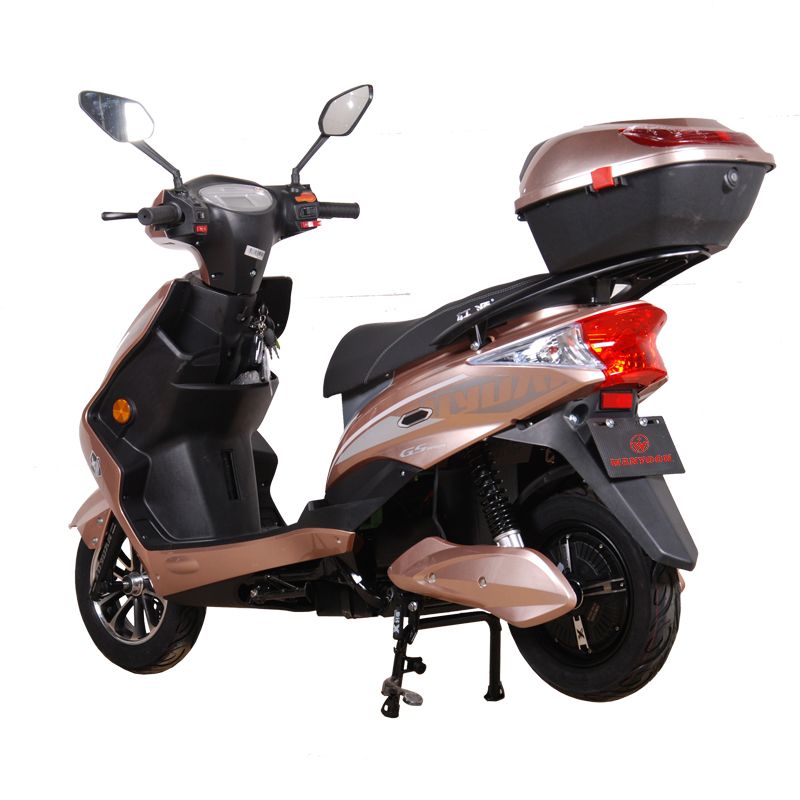 Version Name

Gold

Model  Name

Eagle Flyer

Configurations

1.STTintelligentself-startingfunction;




2.Semi-diamondframe(generaltype);




3.213#30magneticsteelsinewavemotor;




4.300-10steelwirevacuumtyres;




5.Inflamingretardingcables;




6.3-speedCVTwithReverse/Packinggear;




7.Generalturninghandle;




8.12-tubeprofessionalcontroller;




9.Explosion-proofcrystalinstrument;




10.Plasmapaint;




11.Coldfoamingcushion;




12.Frontandrearhydraulicshock-absorbing.




13.Onekeystarting;




14.Stealalarm,charger,raincoat,backbox;                              

Specifications

Overalldimensions:1855*685*1090mm




Weight:93kg




Ratedpower:1200WMotor:60V




Tyres:3.00-10




Maximumspeed:45km/h




Refone-chargedrivingmileage:55~70km




Loadingcapacity:200kg




Ratedno.ofpassenger(includesdriver):1
VersionName

Platinum

ModelName

WolfFighter

Configurations

1.STTintelligentself-startingfunction;2.Diamondframe(reinforcedtype);3.212#35magneticsteelsinewavemotor;4.300-10widesteelwirevacuumtyres;

5.Inflamingretardingcables;

6.3-speedCVTwithReverse/Cruise/Parking;

7.Sportturninghandle;

8.12-tubeintelligentcontroller;

9.Explosion-proofcrystalinstrument;

10.Plasmapaint;

11.Highdensitycoldfoamingcushion;

12.Frontandrearhydraulicshock-absorbing.

13.Onekeystarting;

14.LEDlight;

15.Thickenwheelhub;

16.Intelligentno-keyseatopening;

17."IS"intelligentstealalarm;

18.SUBmobilephonechargerhole;

19.ECOenergySavingmode;

20.ACSpowerstoragemode;

21.Intelligentmanagementsystem;

22.Stealalarm,charger,raincoat,backbox;

Specifications

Overalldimensions:1830*670*1090mmWeight:106kgRatedpower:1200WMotor:60V

Tyres:3.00-10

Maximumspeed:45km/h

Refone-chargedrivingmileage:55~70km

Loadingcapacity:200kg

Ratedno.ofpassenger(includesdriver):1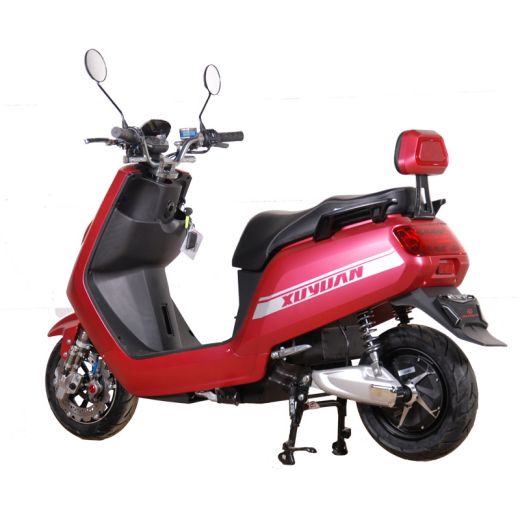 VersionName

Diamond

ModelName

CattleKing

Configurations

1.STTintelligentself-startingfunction;2.Diamondframe(reinforcedtype);3.212#35magneticsteelsinewavemotor;4.300-10widesteelwirevacuumtyres;

5.Inflamingretardingcables;

6.3-speedCVTwithReverse/Cruise/Parking;

7.Sportturninghandle;

8.SAP40Ahighspeedintelligentcontroller;

9.Explosion-proofcrystalinstrument;

10.Plasmapaint;

11.Highdensitycoldfoamingcushion;

12.Frontandrearhydraulicshock-absorbing.

13.Onekeystarting;

14.LEDlight;

15.Thickenwheelhub;

16.Intelligentno-keyseatopening;

17."IS"intelligentstealalarm;

18.SUBmobilephonechargerhole;

19.ECOenergysavingmode;

20.ACSpowerstoragemode;

21.Intelligentmanagementsystem;

22.ProfessionalCNCengravinghandle;

23.Front/rearCNCadjustablebrakehandle;

24.Frontsideairbagshockabsorption;

25.Stealalarm,charger,raincoat;

Specifications

Overalldimensions:1850*680*1070mmWeight:102kgRatedpower:1200WMotor:60VTyres:3.00-10

Maximumspeed:45km/h

Refone-chargedrivingmileage:55~70km

Loadingcapacity:200kg

Ratedno.ofpassenger(includesdriver):1
Write your message here and send it to us
RELATED PRODUCTS