--- He Bought a Gookma Rig and Get Paid in a Year ---
What is a dream? A dream is something that makes you feel happy with persistence; It is the goal of life; It can even be regarded as a kind of belief;Dream is the foundation of success; Dream is inspiring power; Dream is the source of courage. 
Choice is more important than effort. When you make the right choice, you get a chance!
In 2016, Mr. Li Ming, a young guy who was borne in 1980s, was introduced to a Small Rotary Drilling Rig by a friend. He didn't know anything about this industry before,but his friend told him that there was a certain brand of equipment at low prices, so he bought a 20-meter Small Rotary Drilling Rig and looked forward to his profits with confidence. However, the reality made a joke with him. His new machine finally entered the working stage, but one after another broke down,which not only cost a lot of maintenance costs, but also caused a lot of dissatisfaction from customers. He was lost in thought and began to retreat.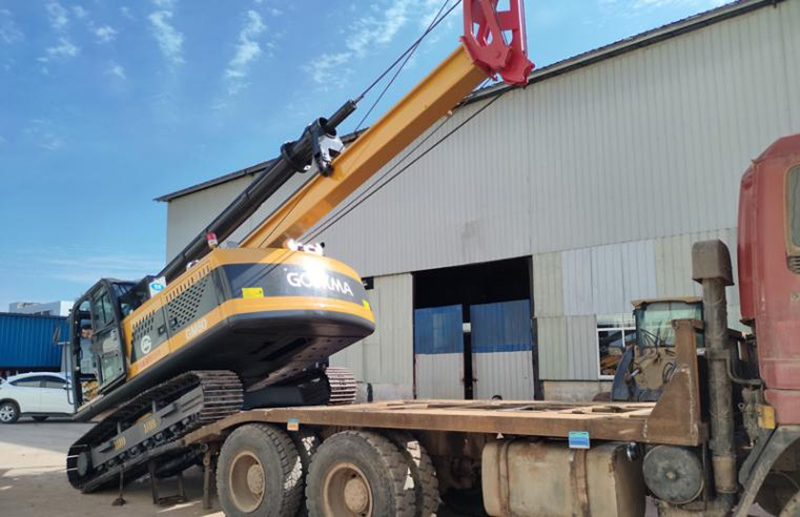 A workman must first sharpen his tools if he is to do his work well.
When he lost confidence in his Small Rotary Drilling Rig,he met Gookma by chance in 2017. Before that, he had long heard of Gookma's products. Gookma's products are cost-effective, consume less fuel,high efficiency and meticulous after-sales service. He hesitated when he was hitting the wall, but he never forgot his dream, he dreamed of creating a world in the construction machinery industry. So he bought a small GR60 Rotary Drilling Rig with confidence, since then he joined the big family of Gookma and forged an indissoluble bond.
Life is never in vain, there is no success or failure without a reason,there is only no pains, no gains.
There will be rewards if you pay.Gookma's machine did not live up to his expectations, and he was very pleased with the performance of the new machine. The equipment rarely breaks down during use and consumes less fuel. In case of any problem, call Gookma's after-sales hotline, and the service staff will arrive at the construction site as soon as possible to solve all problems. With the guarantee of Gookma, he took more and more projects. Mr. Li took the new machine on October 1, 2017 and achieved an output value of ¥180,000(about USD30,000)by the end of 2017. Due to the bad weather in the first half of 2018, the project volume decreased, but the output value of ¥200,000 (about USD33,000) was still achieved. With his intelligence and hard work, his career is booming.He shared his secrets of success with friends and relatives and encouraged them to buy Gookma Small Rotary Drilling Rigs to achieve common prosperity.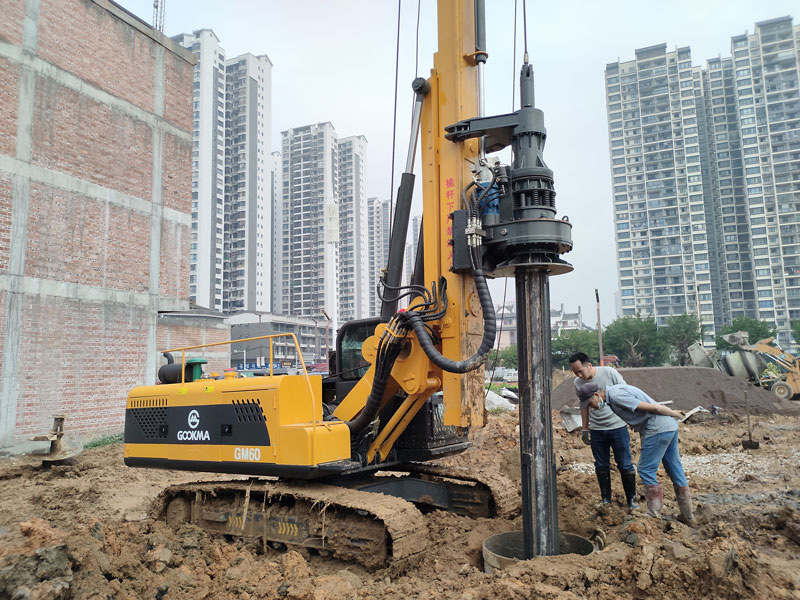 They look foolish but wise, they persevere, they are true dreamers, they are the partners of Gookma. Our loyal customer, Mr. Li Ming, accompanied Gookma all the way. In the future, we firmly believe that they will walk with wealth and luck on the road to their dreams.
In the entrepreneurial journey,Gookma Rotary Drilling Rig with its wide range of
application, flexible body can work under various small working conditions, low cost and small investment, etc., a variety of advantages, become the favorite machine for many young people to start a business!
---
Post time: Nov-20-2021